A Road Trip Through Waterfall Valley - Day 8
J. La Margarita Waterfalls
This next waterfall is well off the beaten path. Driving back to Pejibaye, on your way back to San Isidro General, you'll drive across the center of the small town San Gabriel. There, you'll find a small Pulpería -a very small rustic grocery store- in which you'll have to pay the ticket to enter the waterfall and you'll get the keys to go into the property. In this particular case, you can drive your way up to the waterfall and you should save somewhere between half an hour to two hours. The place holds quite a nice picnic area and some natural swimming pools. Food is not provided here, and accommodations are quite basic.
K. Namu Waterfalls
Our last stop, was Namu waterfall. A waterfall hidden in the next village called San Antonio, located just 2 kms away from San Gabriel. The road is quite well taken care of. There are signs on the road all the way up to their reception office, where they'll give you easy-to-follow directions.

Once inside, there's quite a steep hike down to the river and up to the waterfall, so you should consider at least a couple of hours to visit. The hike is a bit rough, so you should go prepared and be a somewhat experienced hiker. There's a restaurant down at the reception desk but no accommodations are offered here.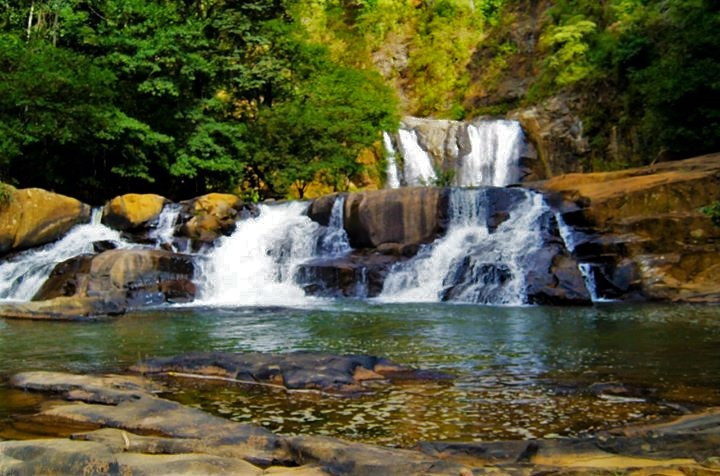 Now you have some ideas to create your own journey using OneTwoTrail. Go ahead!